TouW-dag juni 2013 workshop
Jump to navigation
Jump to search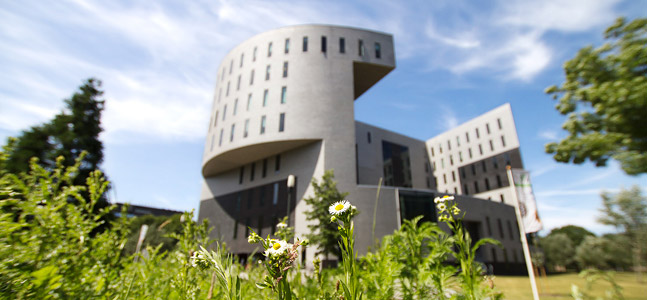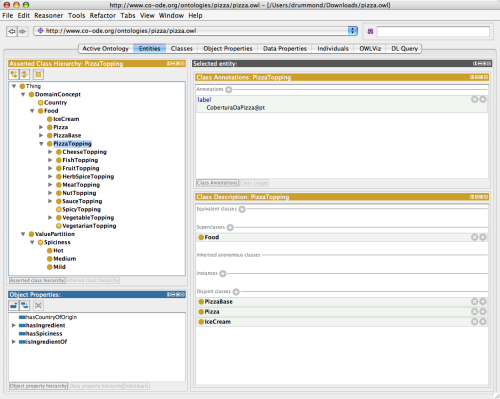 Nieuws : 13 juni 2013 - Sheets nu op Slideshare
---
In het Open Universiteit studiecentrum Eindhoven op 8 juni 2013 van 10.30 tot 15.30 uur vindt een TouW-dag plaats met als thema het Semantic Web. OU Informatica studenten en alumni kunnen deelnemen aan deze TouW-dag. De TouW-dag juni 2013 uitnodiging heeft meer informatie over deze dag en hoe ervoor aan te melden.
Wij houden tijdens deze TouW-dag een hands-on workshop over de Semantic Web software tool Protégé-OWL. Protégé-OWL is een ontologie (ofwel datamodel) editor voor het Semantic Web. Met deze tool kan men gegevens uit verschillende online bronnen verenigen, en afleidingen terugzien uit externe en eigen gegevens. Ervaring met de OU vakken Databases en Model-driven development helpt bij deze workshop, maar ook zonder deze voorkennis kunt u meedoen.
Neem je eigen notebook (zo mogelijk) naar de workshop mee, en zorg ervooraf voor dat Protégé-OWL erop geïnstalleerd is. We gaan uit van 1 laptop per 2 deelnemers. Download en install instructies bevinden zich op de Protégé-OWL download webpagina. Vanuit deze webpagina volg deze stappen:
Klik op "full installation"
Klik op "download" in "Registered Users: please continue to our download page." (Registratie is optioneel)
Kijk naar de instructies voor het download van Protégé Desktop 4.3
Kies de download link die van toepassing is op uw systeem. Voor veel mensen is het "platform independent installer program"
Installeer ook op uw Protégé-OWL de Pellet Reasoner Plug-in for Protégé 4.
Voor meer informatie over TouW en de TouW-dagen zie:
Contact Lloyd Rutledge met vragen over de workshop of de install instructies.
Voor meer informatie: